Daniel Brown joins the team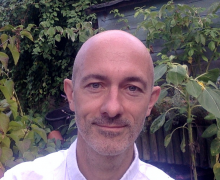 We are delighted to extend a warm welcome as Daniel joins the team at The Chiltern Clinic!
Daniel is a fully qualified gestalt counsellor, registered with the BACP.
Visit his website to find out more, or get in contact with him direct for a free 15 minute phone consultation.
07756 371071
www.danielbrowncounselling.com
Archive
January 2022
December 2021
November 2021
October 2021
July 2021
April 2021
February 2021
November 2020
October 2020
March 2017
October 2015
June 2015
January 2015
November 2014
October 2014
September 2014
May 2014