Latest News
CBT arrives at The Chiltern Clinic!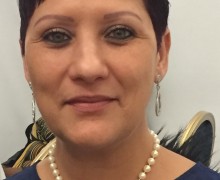 We are delighted to welcome Shena Jina to the team at The Chiltern Clinic.  Shena is a qualified Cognitive Behavioural Therapist with over 10 years professional experience working in the NHS and privately with people of all ages and backgrounds.
CBT is a talking therapy which aids you in finding the best coping skills for problematic behaviours, beliefs, feelings and relationship issues.  CBT can be adapted to meet your requirements, and is a common therapy option for mental health problems including anxiety disorders, depression, eating problems, obsessive-compulsive disorder, phobias and post-traumatic stress disorder.
To find out more about Shena or to contact her directly please click here
The Brain Health Programme
Lorna Rhodes, our wonderful nutrition expert would very much like you to come to hear about how you can reduce your risk of Alzheimer's disease and other types of dementia.  See here for more details.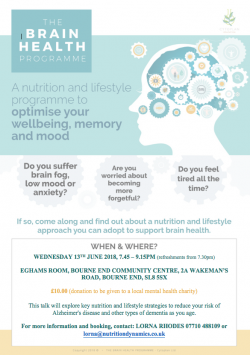 Welcome to Corinne Gordon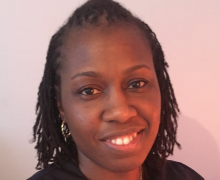 Welcome to Corrine Gordon, our latest team member. Corrine will be providing reflexology to our clients and brings skills learned in her career as a midwife as well as her reflexology training.
As well as the traditional foot reflexology, Corrine specialises in the Bergman technique; trained by Ziggie Berman, a leading UK facial reflexologist and creator of the 'Zone Face Lift' and Bergman Method Facial Reflexology, Corrine uses these techniques to helping clients achieve their full potential in radiant beauty, health and well-being.
Welcome to Tracey Bramham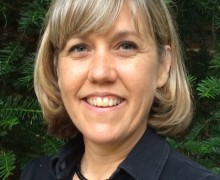 We are very pleased to announce that Tracey Bramham is joining our team at The Chiltern Clinic.  Tracey will be offering Acupuncture and Reiki to our patients, very welcome additions to our portfolio.
Tracey says, 'Having worked in the corporate events industry for 20 years, I am acutely aware of the effects that stress, tight deadlines and long working hours can have on the body and mind.  Modern living continually knocks you out of balance and our health is a precious commodity we often ignore.  I decided to study both acupuncture and Reiki due to the positive healing benefits I experienced on my own body, mind and spirit.  Holistic healing has become a fundamental component of my health regime'.
Do please contact Tracey with any questions you have on either therapy.
Welcome to Jennie Simmons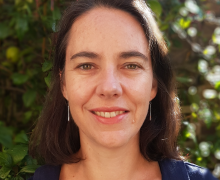 A warm welcome to our latest team member, Jennie Simmons.
Jennie is not only a Cranio-sacral therapist, but a positive psychologist and infant massage instructor and is a member of the Cranio-sacral Therapy Association, Complementary Therapy Association and the British Psychological Association.
Jennie combines healing approaches, underpinned by cranio-sacral therapy, to find the best approach for each individual. Working holistically to help you achieve greater overall wellbeing.
Call Jennie now to make an appointment or ask any question you may have.