Yes, we remain open during lockdown!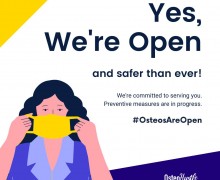 The Chiltern Clinic will remain open during the forthcoming November Coronavirus lockdown.  As healthcare providers we are classed as essential workers, which allows us to continue to offer best care, within guidelines in our COVID secure environment.
For more information about our COVID safeguarding practices, please click here.
Or contact the relevant therapist for more information.
We look forward to seeing you!
Archive
January 2022
December 2021
November 2021
October 2021
July 2021
April 2021
February 2021
November 2020
October 2020
March 2017
October 2015
June 2015
January 2015
November 2014
October 2014
September 2014
May 2014