Welcome to Dr Amy Stewart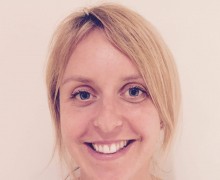 We are delighted to introduce Dr Amy Stewart as she joins the team at The Chiltern Clinic.
Amy is a fully qualified Clinical Psychologist with 15 years' experience of working in psychological services across the NHS, Social Care and Voluntary Sector organisations, where she has worked together psychologically with children, young people and adults.  Amy has a range of psychological therapies she is trained in, and so can work flexibly with to suit your needs.
Amy offers a free 15-minute telephone consultation to help you decide whether her services would be appropriate for you.
Click here thechilternclinic.co.uk/practitioner/dr-amy-stewart/ to find out more information.
Archive
January 2022
December 2021
November 2021
October 2021
July 2021
April 2021
February 2021
November 2020
October 2020
March 2017
October 2015
June 2015
January 2015
November 2014
October 2014
September 2014
May 2014