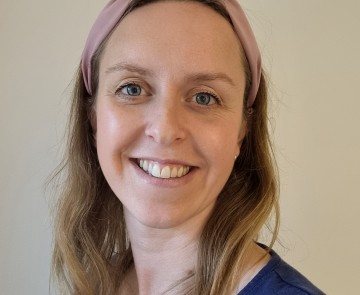 Dr Amy Stewart
Dr Amy Stewart BSc (Hons), DClinPsych Chartered Clinical Psychologist
Amy is currently working online and face to face in Loudwater, High Wycombe in Buckinghamshire.
Amy is a fully qualified Clinical Psychologist with Chartered Status and Membership of The British Psychological Society. She is a registered Practitioner Psychologist with The Health and Care Professions Council (Registration PYL32222).
Amy qualified as a Clinical Psychologist in 2015, after completing a three-year Doctorate in Clinical Psychology at the University of East London and Camden and Islington NHS Trust. She currently splits her time between independent practice and working within Child and Adolescent Mental Health Services (CAMHS) for Oxford Health NHS Trust. Amy has 15 years' experience of working in psychological services across the NHS, Social Care and Voluntary Sector organisations. Through her experiences she has had many opportunities to work together psychologically with children, young people and adults and is experienced in working with:
Mental health and wellbeing difficulties such as depression and anxiety disorders as well as challenges with confidence, self-esteem and stress.
Chronic health conditions (e.g. chronic pain, fibromyalgia and chronic fatigue syndrome)
Neurodevelopmental conditions (e.g. Autism Spectrum Conditions, Attention Deficit Hyperactivity Disorder).
Adjustment to relationship changes and life challenges, for example through bereavement, separation, fostering and adoption. She has been approved to work with families by the Adoption Support Fund.
The psychological theories and therapies Amy is trained to offer, and work flexibly with to suit your needs include:
Acceptance and Commitment Therapy (ACT), ACT for adolescents (DNA-V) and Mindfulness approaches
Cognitive Behavioural Therapy (CBT)
Attachment-based family therapies including Dyadic Developmental Psychotherapy (DDP)
Narrative Therapy and Systemic Approaches
Narrative Exposure Therapy (NET)
Solution Focused Therapy (SFT)
Qualifications
Doctorate in Clinical Psychology- The University of East London, 2015
BSc (Hons) Degree in Psychology- The University of Surrey, 2009
Other Post Qualification Training
ADOS Autism Disorder Observation Schedule Training
DNA-v: The Youth Model of Acceptance, Mindfulness, and Positive Psychology
Narrative Exposure Therapy
Clinical Supervision Training
ACT for Chronic Health Conditions
Family Partnership Model
Children and Young Persons IAPT Outcome Monitoring
Dyadic Developmental Psychotherapy Level 1
Good Clinical Practice Training
Healthy Eating and Lifestyle Programme- Solution Focused and Narrative Therapy, Provider Training,
Amy offers a free 15-minute telephone consultation to help you decide whether her services would be appropriate for you. Please contact her by email to arrange this.
Request an appointment with Dr Stewart
Fees:
| | |
| --- | --- |
| One Hour Session | £120 |
| Block booking of 6 sessions, paid for in advance (if following an assessment you agree that this many sessions are needed) | 10% discount |
| Appointment fees are requested to be paid 48 hours in advance to secure the appointment | |
| As a paid for service, Amy does ensure that if there is a free NHS or voluntary sector organisation available that could offer you what you are looking for, that she will signpost you to them before offering to work with privately herself. Additionally, if she feels another professional, charging less, could work with you on what is important to you just as well as she could, then she will signpost you to them. | |