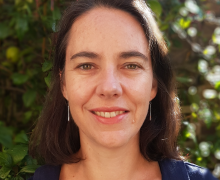 A warm welcome to our latest team member, Jennie Simmons.
Jennie is not only a Cranio-sacral therapist, but a positive psychologist and infant massage instructor and is a member of the Cranio-sacral Therapy Association, Complementary Therapy Association and the British Psychological Association.
Jennie combines healing approaches, underpinned by cranio-sacral therapy, to find the best approach for each individual. Working holistically to help you achieve greater overall wellbeing.
Call Jennie now to make an appointment or ask any question you may have.