CBT arrives at The Chiltern Clinic!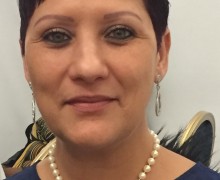 We are delighted to welcome Shena Jina to the team at The Chiltern Clinic.  Shena is a qualified Cognitive Behavioural Therapist with over 10 years professional experience working in the NHS and privately with people of all ages and backgrounds.
CBT is a talking therapy which aids you in finding the best coping skills for problematic behaviours, beliefs, feelings and relationship issues.  CBT can be adapted to meet your requirements, and is a common therapy option for mental health problems including anxiety disorders, depression, eating problems, obsessive-compulsive disorder, phobias and post-traumatic stress disorder.
To find out more about Shena or to contact her directly please click here
Archive
February 2020
May 2018
April 2017
March 2017
September 2016
February 2016
January 2016
October 2015
June 2015
April 2015
March 2015
January 2015
November 2014
October 2014
September 2014
July 2014
June 2014
May 2014